Results for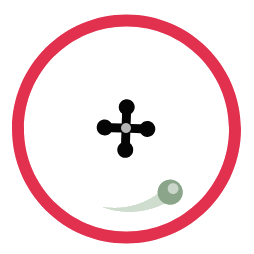 Popular pages
Native Live Gaming Studios for Better Live Casino Experience
The live casino market is undoubtedly extremely competitive. For that reason specifically, there need to be certain criteria to be met in order to appeal to a great number of clients. The following points are key when selecting your ideal live dealer casino:
Native speaking croupiers
HD live stream and spotless sound system
A wide selection of games
Live casino games suited for the region
Convenient opening hours
Friendliness and welcoming atmosphere
To that end, investing in a top-notch studio can go a long way for any software provider. For instance, connection speeds and costs vary depending on where you are. Furthermore, the available pool of possible live dealers changes dramatically. This can have a massive impact on your experience as a player, even though the streaming location seems irrelevant.
We can learn a lot about live table games by simply noting which developers use which streaming locations. A few places have already been established as popular destinations for live dealer studios for that very reason.
Live Casino Studios Worldwide
Our job here at LiveCasinos.com is to ensure our readers get the best possible experience with live table casino games. To make sure it's all a perfect fit, though, you have to consider even the most minute of details. Even though most players won't notice much of a difference between various studios, we can help you understand why one studio might fit your needs better than another.
For instance, studios closer to you geographically are less likely to have latency issues. Moreover, many studio locations are chosen specifically for the local native speakers. For instance, Costa Rica is a popular destination for live casino games in Spanish.
These are just some examples of why your choice of studios matters. Below, you'll find a list of top streaming locations for live games. You can filter through the options by country, provider, and region.
Top Live Dealer Studio Locations Around the Globe
Live Casino Studios By Country
Search results:
It's important to understand that providers don't choose studio locations lightly. It's not like there's a studio somewhere in Evolution's HQ where they make all their live dealer games. Instead, locations are picked based on logistical needs, among other things. As a result, most top live casino companies have several studio locations across the world. Which studio is used for which games is a different matter entirely. However, a few locations stand out as 'hubs' where multiple providers have studios.
A lot of these are specialized sets, designed and built specifically to stream live casino games. However, there's another trend that's slowly taking sway in the world of live gaming – OTT games. Short for Over The Table, these games are broadcast straight from an actual, working, land-based casino. Some studios operate somewhere in between, with brick-and-mortar casinos streaming from the premises. Either way, below you'll find some of the biggest streaming locations in the world with a bit of information about them.
What are the Key Elements of a Good Live Studio Facility?
From state-of-the-art tech to a fleet of dealers, managers, and support staff – it takes a lot to deliver a live game. That's why most gambling software companies that offer live dealer games are some of the best in the industry. We're not just talking about the necessary funding, either. You would need technical skills acquired only by hiring experienced professionals. A lot of wheels turning means that there is a lot that can go wrong, so nothing by the best is acceptable.
When you think about it, the fact that we can enjoy live table gaming in the first place is a wonder. These experiences were only made possible in the past decade or two, thanks in part to technological advancements. However, launching top live casino games is one thing – keeping them successfully running for years is another. A software provider has to bring all of these elements together if they are ever to compete. Here are just some of the major things a casino studio needs to operate.
Most Important Things to Consider About Live Casino Studios
Legal Requirements
One of the main driving forces for companies opting to settle in certain countries are the legal restrictions. For example, Romania has remarkably well-defined policies on both online gambling and live casino companies. Combined with the relatively low cost of labor compared to most other European countries, it's easy to see why it's an attractive location. On the flip side, countries with no discernable stance on live casino streaming studios can be a dangerous investment.
To explain, let's look at Costa Rica. Although online gambling is illegal in the country, live dealer studios continue to thrive there. That's because the government doesn't consider these studios to be gambling establishments. After all, no gambling takes place at the actual studio. While the situation is not ideal, it is clear-cut and provides legal precedence. Compare that to countries that don't have transparent gambling laws and no official views on live table games and studios. Even though it's easy to argue the studio is not a place of gambling, the authorities could one day decide they were unacceptable. At least with Costa Rica, the software companies know their investment is safe.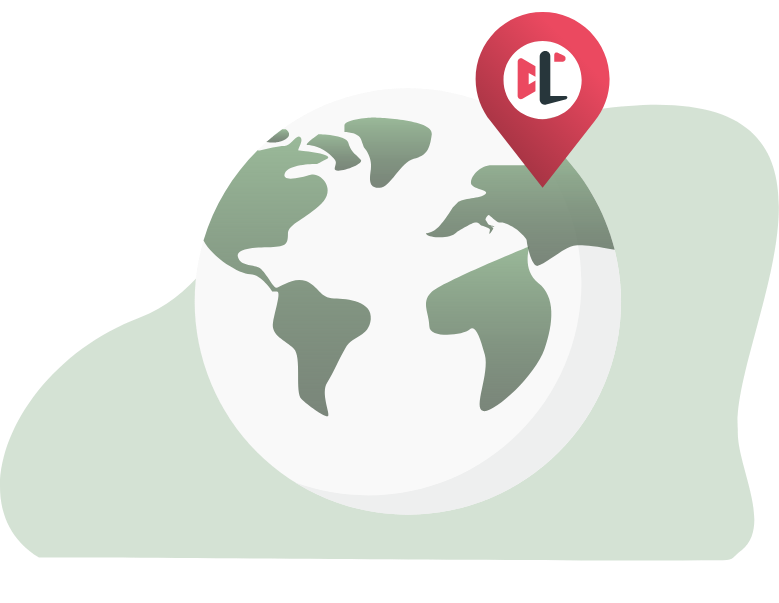 Technical Considerations
Other circumstances can also affect how live casino studios work. The price and availability of internet connections can affect the company's profit margins. These are, in turn, affected by other factors – even the climate. For instance, Northern Europe is known as a hub for server farms due to the cold temperatures that make it easier to maintain high-tech equipment.
Similarly, a well-developed IT sector can ensure companies have easy access to the tech and employees they need. For example, Romania is considered one of the top 5 countries worldwide when it comes to IT professionals. Latvia is in a similar position. If you've read the page above carefully, you've probably noticed these two countries stand out as prime locations for studios.
Live Casino Studios FAQ
Although it's not yet a big hub by any means, the United States host a few live dealer studios. Namely, Ezugi, Authentic Gaming, and Evolution have studios in Atlantic City.
Software providers rarely base the studio in countries that are their main target audience. Studios are located based on other interests – proximity to players is not necessary. Even though finding native speakers of a language is harder outside their home country, it's possible. It's common practice even for non-English live casino tables.
NetEnt's main studio is in Malta, which also hosts their headquarters. They do have a few other, smaller operations though, such as in Bulgaria.
Generally, no, live casino studios are specifically designed for live streaming purposes. However, some games use the so-called Over The Table system. Such games are broadcast from actual land-based casinos, combining online and real players into a single table.
Yes, most do their training on-site. Experienced croupiers have an advantage, but learning how to behave in front of a camera is an essential part of live casino dealer training.
The exact job description differs between different studios. However, the role is not very different from brick-and-mortar casinos. The Pit Boss manages the dealers and other floor staff. For instance, they decide which dealer streams which game at what time.