The chances of winning at a live casino are bigger if you play with an optimal game strategy. Therefore, no matter if you are a roulette fan or a passionate blackjack player, you should know your strategy in advance. Having a good playing strategy can help you win the games as well as help you plan your next move.
Remember that some games are best approached with a specific strategy rather than one applicable to a whole category. For example, we have a tailor-made strategy guide for Evolution Lightning Dice. Games such as Betgames Lucky 6 are also rather specific, as are the relevant strategies.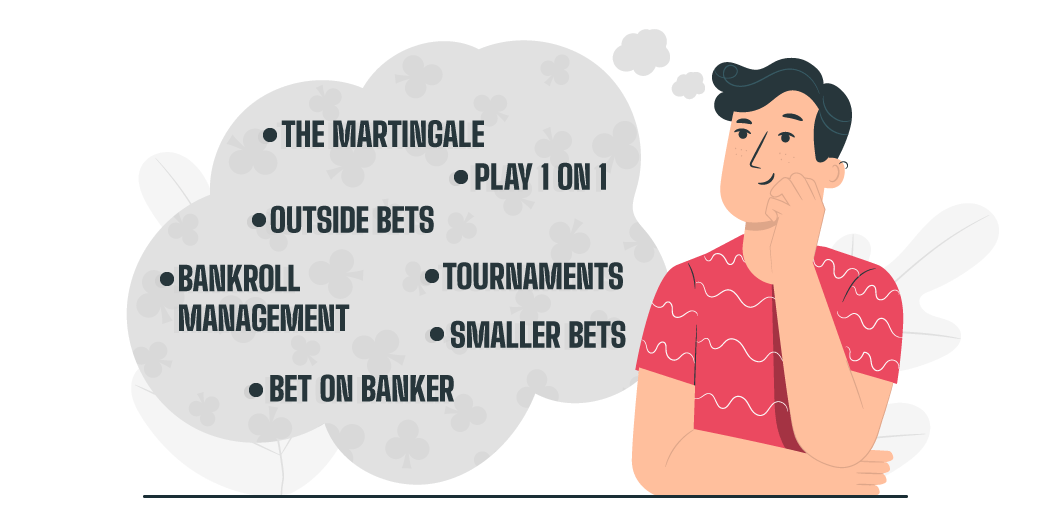 7. Know the live casino etiquette
Live tables usually serve more than one player. That is why you should be a good customer and know the live casino etiquette. You should occupy a seat only if you are ready to play right away as well as treat the players and the dealer with respect. Abusive language, complaining and promoting other live casinos is not acceptable!
8. Organize your time
Those who enjoy gambling at live casinos can sometimes lose track of the time. Therefore, it is very important to organize your time and dedicate one or two hours to gambling and then start doing something else. This way, if you have a winning strike, you will leave before you are able to lose your winnings. Also, if you have bad luck, you will leave before you spend more than planned.
9. Find the best promotions
Live casinos often launch promotions specially designed for some of the live games. Hence, if you are a roulette fan you should try to find a live casino that offers great bonuses to roulette players. These promotions can boost your bankroll and give you more chances to gamble and win. Before you decide to claim a certain bonus it is a must to read the wagering requirements and bonus terms.
10. Have fun
People who are excited about the games, eager to win or sad because they are losing, too often forget to have fun. Visiting a live casino should be the ultimate entertainment and you should always remember to enjoy the games, the dealers and the experience in general.