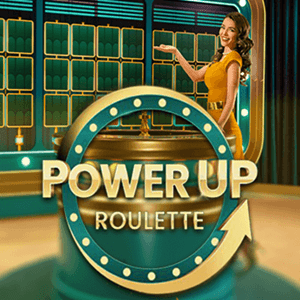 Online casino provider, Pragmatic Play, has become a household name in the live casino games space. The provider is constantly releasing new live dealer titles. These titles combine features from existing games while adding new game elements. Two new games are scheduled for release in the near future. Players will soon have a chance to play PowerUP Roulette and Vegas Ball Bonanza. By the looks of it, both will become a massive success with the live casino games fans.
PowerUP Roulette
The first game scheduled for release is the highly anticipated take on the classic Roulette game. This roulette variant comes with an abundance of winning opportunities. There are up to five PowerUP bonus rounds that provide players with additional chances to win.
With each new PowerUP bonus round, the prize pool available will double in the next spin. This results in a maximum prize in the 5th round. The prize ranges between 2,600x and 8,000x the bet. Moreover, the total accumulated prize with a straight-up bet in the main game and from all the 5 PowerUP bonus rounds range between 800x and 15,525x the stake.
Vegas Ball Bonanza
Unlike the PowerUP Roulette, not a lot of information is available on the Vegas Ball Bonanza. By the looks of it, this is a new take on the classic bingo game. According to Pragmatic Play, Vegas Ball Bonanza is an exciting dynamic live casino game show where players bet on tickets to match the numbers on the balls that are randomly drawn from the tumbling device. The game includes bonus ball events that will give players additional chances to win.
Players will be able to find both titles in all online casinos that offer full Pragmatic Play portfolio. Until these live dealer titles are available make sure to check out other popular Pragmatic Play live casino games such as Boom City Live, Sweet Bonanza Candyland, and many more.