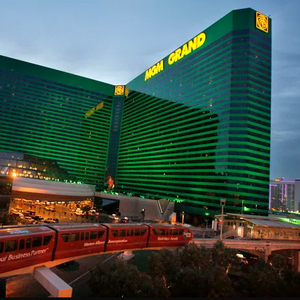 MHM Resorts, the current owner of major online casino brands such as LeoVegas, experienced a severe cyberattack last month. Despite such setbacks, the company is still optimistic about a record-breaking season in terms of profits.
September's Attacks
The operator was forced to shut down many crucial systems on September 11 due to an unspecified cyberattack. Though the full details of the attack are not publicly available, we know for a fact that multiple online casinos were shuttered for hours. The main MGM Resorts website was also shut down following the attack.
According to the company's announcements, it seems that the brunt of the issues are related to land-based casino operations. MGM Resorts is the owner of multiple venues, generally located along the fabled Las Vegas strip.
According to other announcements, the company is likely to suffer $100,0m of damages in Q3 2023.
In a further update, MGM has revealed the type of information that was stolen during the attack. This includes the name, contact information, gender, date of birth and driver's licence number of some customers.
Interestingly, other parts of the industry suffered similar attacks in the past few months. Most notable are the Caesars Entertainment group, which had similar issues on September 14. The massive gaming platform Stake.com was also hit by a series of attacks throughout September.
Predictions for Q4
However, MGM adds that there will only be a minimal impact in Q4, while it does not expect a material effect on its financial condition and results for the full year. In addition, MGM notes that it incurred less than $10m in one-time expenses in Q3 related to the cyberattack. These included technology consulting services, legal fees and expenses of other third-party advisors.