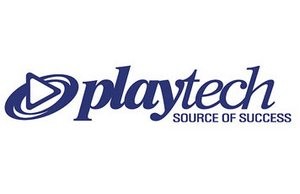 The time has come for Playtech to leave German market. It has recently been communicated that as of February players from Germany will not be able to join Playtech powered casino sites among which are Casino.com, MansionCasino.com, LesAcasino.com, Club777.com, and SlotsHeaven.com. The players will still be able to play for fun, but not for real money. However, other German-speaking players non-resident in Germany will not be affected by this decision.
Confusing Legislation
Being the country with very strict laws concerning online gambling, Germany has long tried to keep it illegal. Still, in spite of German strict legislation, few years ago, due to an intervention from the European Court of Justice, they had to legalize online sports betting but did not follow through with online casinos. However, one state, though, Schleswig-Holstein did issue licenses to online gambling operators since the individual states are allowed to bring regulations about gambling. Still, this does not mean that other states have to do the same and that these regulations are not applicable in the rest of the country. This means that the states can choose whether they will allow online casinos to operate, but national legislation only approves online sports betting.
Players in Court
Still, this was no major concern for gambling operators. What did seem as a reason for worry was the recent case of a man who was found guilty of online gambling after having won at an online casino site. The District Court of Munich ordered him to repay €63,490, as well as a fine for withdrawing over €200,000 from online blackjack games in 2011. This is probably why one of leading live software developers, Playtech chose to make a decision to block online casinos (Casino.com, Club777 Casino, Les A Casino, Mansion Casino, and Slots Heaven) for German players. They will still be able to play but not for real money.
Playtech are leaders in the industry and their innovative solutions have been winning over millions of players around the world for over 15 years. Recently they have signed an agreement with Elray gaming which will position them in Asia. This industry giant certainly does not need the hassle with the law.