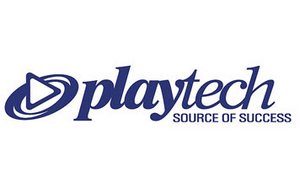 Playtech is seriously boosting its fraud prevention power with a new strategic partnership with iovation.
The world's leading omni-channel gaming company has forged a deal with iovation, a TransUnion company to bring their industry-leading FraudForce technology to Playtech operators.
Operators will benefit greatly from this integration because they can make real-time, automated decisions on any device it is felt might pose a risk.
"We're excited that Playtech is joining forces with iovation to make the Internet a safer and less complicated place for its licensees," added Ed Wu, VP of global partnerships at iovation.
"Our partnership strengthens the ability to spot risks and remediate fraud threats. It's a fantastic feeling to be able to work together to give users an extra level of confidence."
Fraud Force Implementation
Playtech Open Platform, which facilitates the integration of third-party software with Playtech's award-winning IMS player management platform has now extended its fraud prevention offering to operators worldwide by integrating FraudForce technology.
The technology focuses on the device, not the user in order to detect fraudulent activity and identify hidden links between devices. It also detects suspicious accounts and identifies familiar devices. Shimon Akad, chief operating officer, Playtech, said that they are proud for bringing FraudForce to their customers.
"IMS is already the most comprehensive player management platform in the industry, but with the Playtech Open Platform, we can enhance its capabilities even further."
Taking Safety Seriously
The deal is part of Playtech's policy to expand its already extensive toolset via judiciously selected partnerships in combination with internal research and development.
"We are passionate about equipping our operators with world-class fraud prevention tools, and our partnership with iovation is a key part of our strategy to deliver this. FraudForce is a powerful weapon in the war on cybercrime in online gambling, with its integration into IMS providing a seamless boost to the arsenal of our licensees." Akad added.
This is just the latest in a series of agreements with strategically selected third parties designed to deliver a 360-degree customer toolset that will manage the most stringent of regulatory environments.