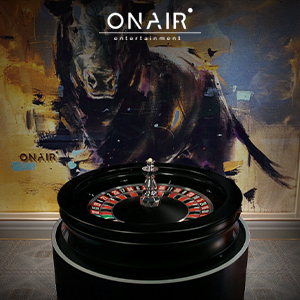 OnAir Entertainment plans to open a new studio in Spain in early 2023. The live casino provider will showcase its advanced offering at next week's SBC Barcelona event.
The Doors of the New Studio to be Opened Soon
The studio will house multiple roulette tables including two Standard Roulette, one Auto Roulette, and one table for the upcoming Nexus Roulette. Both the Standard and Nexus Roulette offerings will be broadcast by Spanish-speaking game presenters. And Auto Roulette will be available in 18 languages.
The new offering will also feature an exclusive, dedicated and localised digital branding environment that reflects the specific requirements of the Spanish market.
Spain will be the company's third new market available in Q1 next year alongside Italy and Romania.
Establishing Its Presence Globally
The rapidly growing provider has launched a staggering 10 new markets in just 10 months and is yet to celebrate its first anniversary. This includes the recent launch of a suite of tailored table environments for Denmark and the Netherlands markets, and the coming launch of two new studios, in Romania and Georgia, in Q4 2022 and Q1 2023 respectively.
The OnAir Entertainment network is certified in key regulated markets. This includes the Isle of Man, the UK, Greece, Ontario, Latvia, Sweden, Denmark, the Netherlands, and all Malta jurisdictions.
Mathijs Beugelink, Head of Operations at OnAir Entertainment, spoke about the company's global expansion plans.
"Spain has always been in our plans to launch our immersive and customised games experiences, and what better products than with our wide range of roulette tables.
"The time to make it happen is already here. We are committed to becoming the leading provider of live casino content in the industry, and this studio is another step towards achieving this goal."
OnAir experts will unveil a new stand featuring its latest state-of-the-art live casino technology and products at next week's SBC Barcelona event between 20th to 23rd September.