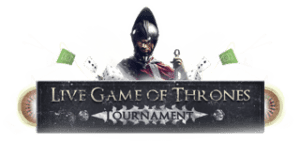 Recently, Celtic Casino announced one of the best tournaments to be fond online. The Live Game Of Thrones tourney makes its sixth appearance and will crown four lucky players the kings of live dealer games at the site. All live dealer games will have a new king when the tournament is over.
This four month long event will focus on one live dealer game each month. The payouts are incredible as $2000 will be paid to the first place winner each month. The second place winner will take home a hefty $500 prize while $100 goes to those that place in positions 3 through 10. All winners in these events will be announced on the Celtic Casino site.
This exciting tournament is about to start and here is the schedule of events:
October is the month for Live Roulette
November is for Live Baccarat
December is the month for Live Blackjack
January is for All Live Games and will determine the King of Live Games

All players taking part in the event will receive a status on the leaderboard every day for the length of the tournament. Players can earn extra tourney points by wagering on live dealer games that are featured for the month. The amount of money that is wagered on these live dealer games will determine how many tournament points players will receive. The goal is to collect as many points as possible to be one of the top players to take home a massive cash prize.
This tournament attracts the attention of thousands every year and with a Game of Thrones inspired tournament, it is almost impossible not to get in on the action. Now is the time to play these live real money games to be deemed the next King of Thrones at Celtic Casino.