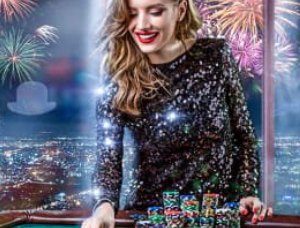 All Live Roulette fans listen up!
Mr Green is currently having a quick promo deal you might be interested in.
Get You Some Green
The ever-generous Mr Green started this promotion for all live roulette lovers.
It began today, on the 8th of October 2019 and it will be active until 23:59 CEST October 10th, 2019.
This means that you have a bit more than 24 hours to jump right in.
This campaign is fairly quick, so you should use the opportunity to win some quick cash while it lasts.
How to Win?
If you don't know the rules yet, we are here to explain them to you. Trust us, it will be pretty simple to participate.
Firstly, you will need to 'top up' your account with a minimum of €30 (EUR). You should bear in mind that the amount you deposit will determine your maximum possible cashback amount. The maximum cashback available is €200 and can only be claimed once.
Then you should take a seat at Mr Green's Exclusive LIVE Roulette in order to qualify. This refers to single table only. As for this offer, you will need to wager real cash, since bonus funds do not qualify.
And then lastly, if you win at the table, we congratulate you on your win! But if by any chance the luck wasn't on your side and you lose 90% of your deposit, you'll receive 10% of it back as real cash. As we previously said, the maximum possible cashback that can be claimed to get back goes up to €200 in real cash, according to Mr Green's General Terms & Conditions.
Last but certainly not least, you have to be of the legal age to participate in the promo deal. Please gamble responsibly.
Don't waste your time and quickly head out to Mr Green because they are offering some amazing rewards!