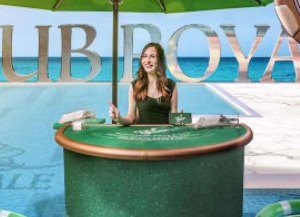 Mr Green is back with yet another exciting Blackjack Marathon.
The summer at this gambling venue is always intense and never boring, thanks to their relentless promotions week after week!
Join in on the fun every week throughout the month of August, for a chance to win an even share of €2,000! All you have to do is make sure that you are one of the players to score 20 Blackjacks within the 5-day promo period!
Marathon Dates
August 5th (14:00 CEST) – August 9th (04:00 CEST)
August 12th (14:00 CEST) – August 16th (04:00 CEST)
August 19th (14:00 CEST) – August 23rd  (04:00 CEST)
August 26th (14:00 CEST) – 30th  (04:00 CEST)
Remember, Any Club Royale Blackjack Table is a qualifying table!
It's That Simple!
Winning has never been easier!
You can just sit back and enjoy playing as you would normally do only this time you can take home more cash than ever! Plus, all cash prizes awarded are real cash and thus free from ANY wagering requirements.
Just in case, make sure to check out the general Terms & Conditions of the casino and comply with the basic rules. You have to be of the legal age of 18 or above to take part. Furthermore, keep an eye out for the Mr Green notification and enjoy yourself. When the fun stops, so should you. Gamble responsibly.
Make the best of your summer, and join the Marathon at Mr Green!