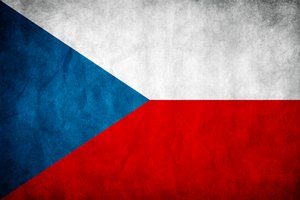 The end of the year will see William Hill abandon Czech market and the players, prior to the enforcement of the new regulations concerning online gaming. The famous bookmaker sent and informative e-mail to their customers and affiliates that William Hill products will not be available in the following year, as it was announced that the new regulations will take effect since January 1st, 2017. The new regulations were passed this summer and they include new taxation system and stricter rules
Czech government has realized the importance of online gambling as an increasing activity on the gambling market and a great potential for boosting their economy, which resulted in drafting an Act which will regulate all online gaming activities within the state. This summer the new gaming act was passed and it brought some changes that prospective casino operators probably will not like.
Foreign operators will have to be seated in one of the EU or EEA countries and they will have to apply for an online license. Prior to awarding a license any applicant will be subject to rigorous background and financial check. However all of this is not the thing that will deter operators from Czech markets. New tax provisions, on the other hand, might just do that. The new gaming act introduced additional tax on the existing 19% corporate tax. Any operator planning to provide online casino games such as slots or table games on Czech market must count in an extra sum of even 35% tax, while lotteries and sports betting will be subject to a tax rate of 23%. Surely, this is not exactly the most attractive offer on the European market, so it is no wonder that not many online gaming providers are rushing to apply for the license. In fact some of them, such as William Hill, are leaving before January 1st, 2017 when the law will be enforced.
UK bookmaker has already informed their players via e-mail that they should withdraw their funds from their accounts and that their content will not be available. Furthermore, they are to remove all advertising material available through affiliate partners on the Czech market. The e-mail also states hopes that this is not the last Czech bettors will see of William Hill. They certainly hope to come back, but for now they are saying goodbye.