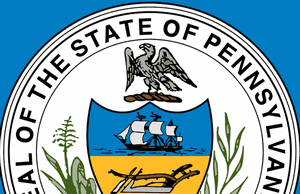 After Sheldon Adelson and his Coalition to Stop Internet Gaming conducted a telephone survey about legalizing online gambling, the results presented to the public showed that majority of voters were against legalizing online gambling. As an immediate answer to Adelson's survey appeared another poll organized by The Bravo Group and found quite opposing results. According to this poll, which included 769 voters, 66% are supportive of regulation of internet gaming.
Ever since State Representative and the Chairman of the House Gaming Oversight Committee John Payne introduced an online gaming bill heated discussions have been going on about whether or not online gambling should be legalized. According to Payne, Pennsylvania should follow the examples of neighboring states such as New Jersey and Las Vegas and secure and additional revenue through regulation and taxing of online gambling. The first one to oppose to such an idea was definitely well-known adversary of online gaming, billionaire Sheldon Adelson who owns Las Vegas Sands, one of the largest land-based casino operators. In his fight against legalizing online gambling he has went so far that he organized a survey to back his stand in this issue. The survey of 513 voters showed that around 70% of them were against the legalization of internet gambling.
Naturally, the validity of this survey was immediately questioned so another one was conducted, this time by The Bravo Group and the results were, to say the least, different. The poll gave answers to several important questions. Out of 769 voters 66% said that they are in favor of the idea to legalize and tax online gambling and invest the revenue in "education and other vital state programs," while 52% stated that they would like to see a bill that obliges the online gambling sites to use technology in order to tackle gambling addiction problems, for example, limit the deposits and time played and thus limit losses. A share of 80% are in favor of a regulation that would prevent minors and children from gambling. Finally, around 60% stated that they would probably vote for the person who introduces a bill that taxes online gambling and regulates it so as to prevent children and illegal gambling.
Payne's bill considers legalization of online poker but there are other bills that are being considered as well. One of them suggests that apart from online poker, online casino should be allowed, whereas the third one advocates for putting a complete ban on online gambling. The discussions are ongoing and they will carry on in the attempt to work out the best strategy for the positioning in online gaming industry.