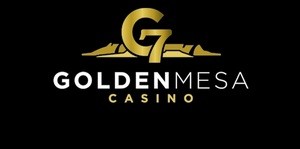 The Shawnee Tribe, a federally recognized Native American tribe, plans to build a new casino entertainment center in Miami, Oklahoma. Located two and a half miles southwest of Guymon, the new casino will carry the name Golden Mesa and give a new image to the area.
The Works Start in 2016
It was officially announced that the building will start in 2016. The new Golden Mesa Casino Entertainment Center will take up 60 000 square feet on a 107-acre plot of land. The casino will be located near Guymon south from the Highway 54. In this newly-opened, high-quality casino players will be able to enjoy in around 600 electronic games and 8 blackjack tables. For those who wish to relax and rest before the next round of gaming there will also be a bar and a restaurant. But that will not be all, the casino entertainment center has been designed in such a way that it allows further upgrading and expansion in the future. The tribe officials feel optimistic about the prospect of the casino so we may expect some additional facilities in the future.
High-quality Casino a Boost for Economy and Tourism
According to Ron Sparkman, chief of the Shawnee Tribe, there are many positive sides to opening this casino. First of all it will boost the economy by creating new workplaces the estimated number is around 170 new workplaces which translates into figures as around $4 million. Another boost for the economy and for tourism is that the Golden Mesa Casino will put Guymon on track. This high-quality casino will definitely be the attraction people will want to see and enjoy in it. Having in mind that the nearest Casino is in Kansas, the new casino is expected to have many out-of-state visitors from Texas, Kansas, New Mexico and Colorado. With its exciting games, leisure facilities and entertainment offer it will definitely be a big boost for tourism as well.
About Shawnee Tribe
Shawnee tribe is one of three federally recognized Native American Shawnee tribes. They are seated in Miami, Oklahoma and count over 2000 members. They are also called Loyal Shawnee because they fought for the Union in the Civil war. The chairman of the tribe is Ron Sparkman.