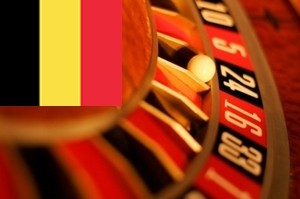 After banning all live dealer casinos that operate from abroad, European Gaming Studios (EGS) appeared to offer a solution in accordance with the regulations.
Earlier this month, Belgian Gaming Commission issued a note that all live-dealer providers which do not operate within country's borders will be banned from operation. According to their announcement their intention is also to "clearly define the procedure for new games." That means that today was the last day for the operators to report their live-dealer activities. The ones that are not based in Belgium will have the option to shift to a live-dealer based in Belgium or stop accepting wagers from Belgian players. Also, Belgium Gaming Commission are working on identifying illegal operators which they plan to finish by February and then take adequate legal actions. BGC will also provide the operators with the opportunity to report any doubtful games which will be subject to inspection by the Commission.
Soon after this notice, a live dealer provider appeared ready to provide a solution for Belgium players while respecting laws and regulations. The first Belgian online gaming operator is European Gaming Studios (EGS) seen as the partnership between GAA, provider based in Brussels, Ezugi from Tel Aviv, a live dealer provider that excels in innovative technology (we wrote about their newly-launched new live casino studio in Cambodia) and a local investment firm seated in Amsterdam, Gaming Ventures. The partnership offers a fully localized live dealer studio at Avenue des Croix de Guerre in Brussels.
In a joint statement Kfir Kugler, Chief Executive Officer of Ezugi and Willem van Oort of Gaming Ventures said: "Live dealer games are a strong component of growth for operators in regulated EU markets, which when combined with localized content and proven technology for the initial launch games of blackjack and roulette, can further enhance the players gaming experience and operators revenue options."
Mario Menegalli, Founder of Golden Palace Group also stated: "As one of Belgium's leading operators with over 50 year's heritage, we are extremely well placed in conjunction with our proven industry partners Ezugi and Gaming Ventures to deliver a localized solution per the Belgium Gaming Commission's guidelines from the 1st of February."