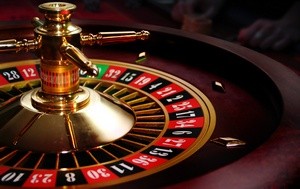 New York's Southern Tier might get a new casino, as the bidding process for a license is ongoing for those who wish to invest in building a casino in this area. New York State Gaming Commission, the regulatory body that oversees all gaming activity in the state, have granted their approval for the request for application for the fourth and remaining gaming facility license.
In December last year the siting board approved licenses for three casinos, but none of them to Southern Tier. The sites selected for three out of four casino licenses were Schenectady, Catskills and Finger Lakes. The officials of the Southern Tier, residents and bidders were disappointed to say the least. This region has been struggling with unemployment and the new Las Vegas-style casino would not only create new jobs but also boost the region's economy. This is precisely the reason why the governor Cuomo urged for the bidding to be re-opened. The Gaming Facility Location emphasized that the winning proposal will have to be better than the rejected December bids. The chairman of the board, Kevin Law, said that "this is a unique opportunity for this territory". He also added that "any new casino would have to be outside the gambling markets for those three or the exclusivity zones for existing casinos on Indian reservations. It will have to be private investment without taxpayer dollars." Mr. Law also said that the new casino would have to be outside the zones of existing casinos such as Pennsylvania, where legislators and casino executives are currently discussing the possibility of legalizing online gaming.
So far the only bid came from Tioga Downs, a harness racing track and electronic gambling facility in Nichols which submitted their proposal in December but were rejected. According to the owner, Jeff Gural, they have put in a lot of effort to improve the application. The improvements to the new project might involve additions such as a mini golf course, restaurant, etc. Gural also stated that they are aware of the unemployment problem to which Tioga Downs will offer a solution by creating 800 to 1000 new work places. New York State Gaming Commission still must approve the proposal. The request for applications will be open for proposals until July, while the final decision will be made by fall.