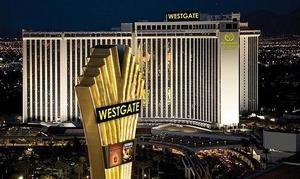 Former Riviera operators, Paragon Gaming did not mourn the closing of the old resort for too long. They already have a new project to embark upon. In fact they are even staying in the neighborhood as they will be future managers of nearby Westgate Las Vegas Resorts and Casino which stands on Paradise road. Though Westgate CEO is willing to put the fate of the resort in Paragon's hands and the Gaming Board approved this idea, Nevada Gaming Commission will have the last say on May 28.
Old Casino Revamped
The resort that is now called Westgate Las Vegas Resort & Casino was built back in 1960s, initially called International Hotel. However it was much better known as Las Vegas Hilton until it again changed the name into Las Vegas Hotel and Casino (LVH). Finally, LVH was bought by Westgate CEO David Siegel last year and made it part of Westgate family. Siegel had lived up to the promise he gave upon taking over this resort which has 30 floors with over 2000 hotel rooms, a huge casino and its own convention center. They have opened new restaurants and bars and spiced up the entertainment offer by introducing Elvis Exhibition.
New Managers for New Era
The executives have big plans for Westgate Resorts and the future seems bright. First of all, they decided to entrust the management with Paragon Gaming who have lead the legendary Riviera for two years and had positive results during this short period. Paragon will be in charge of both gaming and non-gaming aspects of the resort. Paragon officials stated that they already have plans to transfer some of the business arrangements from the old Riviera to new Westgate. They believe that Westgate has all the prerequisites to become the destination entertainment center. Firstly because the old Sin City Casino needs a successor and secondly the new convention center which will be built on the ruins of the legendary casino is expected to be a significant boost to their occupancy. For the time being state Gaming Control Board have given a nod to the Paragon managing Westgate but the final decision has to be made by Nevada Gaming Commission and their verdict is expected on 28th May.