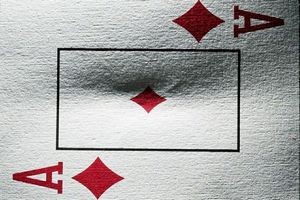 Romanian Mihai Lacatos, 62, was sentenced to eighteen months of prison for cheating the casinos at poker tables throughout UK and using false identification documents to enter these casinos. He was arrested in the attempt to flee the country while he was under investigation.
Making a Trade of Card Marking
Lacatos is a well-known cheater, who has been known to the police since 2008. His trade is called "card marking" and he uses it at three-card poker. What he actually does is this: he sits at one table long enough to bend the cards, that is, to mark them, so he can be able to trace the cards when they are dealt. This way he cheats both the players and the operators. Maybe this is why it is better to play at online casinos. Nevertheless, the Romanian was a true master of his trade as he managed to cheat his way into winning £43,400 at Playboy Club in Mayfair, London last year. Still, that is where the end of his story begins. Caesars Entertainment, owners of Playboy Club reported this and had his picture distributed to casinos throughout UK by the Metropolitan Police Gaming Unit. Finally, someone recognized him while he was sitting at a table at the Rubicon Casino on Regent Street in Northampton, so he was arrested in March.
The Cheat Pleads Guilty
He was released under bail to return in May, but the Romanian went on to cheat a few casinos more. To get inside casinos from which he was banned he used fake IDs, which he printed out from the Internet and then laminated. Eventually, he tried to escape to Romania when he was caught at Luton Airport. Officers seized £3,000 from him under the Proceeds of Crime Act (POCA) and he was taken into custody. Eventually, he admitted to committing 14 frauds and possessing several fake IDs between January 2008 and November 2014. This skilful fraud went six years without getting noticed, but when he did, he was sentenced to eighteen months in prison. Lacatos is unemployed, married and from a very poor region in Romania. He stated that he is aware of the seriousness of his actions and that he will endure any sentence issued by court.