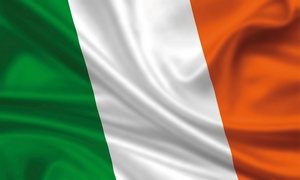 After over three years of delays, the new Gambling Act 2015 has finally been introduced in Ireland. It was proposed earlier this year and it has finally been signed by the country's president. The new set of rules introduced in the amendment bill will define the conditions under which online gambling in Ireland should operate. The main aim for introducing this bill is regulating the relatively free tax regime and to boost country's economy.
Noonan Finally Succeeds
For a few years now, Irish Finance Minister, Michael Noonan, has been trying to amend the existing Gambling Act by introducing new rules related to online gambling, specifically targeting foreign operators who offer their services to Irish customers. The Bill of Amendments has finally been signed and it brought a number of changes and new regulations. It will set new taxation regime under which online operators who offer bingo, games and online casino will be obliged to pay 1% tax. However, those who provide online sports betting services will be charged 15% of their net revenue, which is a model already introduced by UK Gaming Commission. Noonan expressed his satisfaction about the introduction of the new Act: "The Betting Amendment Bill is just a first step in providing for a well regulated betting and gambling regime. This Bill will allow for the regulation of those providing betting services by remote means to persons within the jurisdiction for the first time. This is a major step in the right direction. The implementation of the regulatory regime for remote operators will also allow for the extension of betting duty to these companies."
Illegal Operators Can Expect Fines
The Betting Amendment Bill adds another very important regulation which concerns the licenses of online gaming operators. As of August 1, when the Act will be in place, it will be clearly defined who is allowed to provide these types of services. That means that every online gaming provider who wishes to operate legally in Ireland will have to obtain a fully approved license which will cost €10,000. This license will be valid for two years with a possibility of renewal at the same price. As of last week the online gaming operators can apply for the license. On the other hand, those who operate without a license will be fined with up to €300,000. These new regulations will protect legal operators and as expected bring additional revenues of approximately €25 million ($31.6 million) a year from taxes and licensing fees.
The online operators see these measures as sensible and well-balanced and also beneficial in the attempt to tackle the problem of illegal gambling. As for the players, they will feel no difference as the bill also prohibits the operators to change the costs.