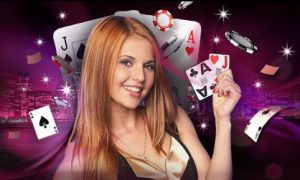 If you have been caught in a seemingly endless losing streak which drained most of your gambling balance, make sure to check the Promotion tab of your online casino, before you decide to call it a night and retreat to solace where you can privately moan about your bad luck.
With the new Live Casino Second Chance Bonus, things just got heated, and online casinos like Mr Green are generously granting an extra chance for their players to recover and re-claim their riches. So, if you are feeling sorry for yourself and think that you are down on your luck, you may want to think again! Certain online casinos have your back and are happy to assist you in getting back on your feet, by providing a Bonus that will help you recover your balance and start fresh.
How does the Second Chance Bonus work?
Let us assume that you have had a bad week and a number of losing sessions, which resulted in reducing your balance to zero. Although this is far from what you wanted to achieve when you first registered an account with the online casino, it is likely to happen at times, and, in most cases, you must simply power through it.
In online casinos that are more player-friendly, you will not be left high and dry and the casino reaches out by unlocking the Second Chance Bonus, which awards extra cash to the player.  The cash transferred to your account cannot be collected – instead, you can use it for wagering, until you manage to recuperate your balance.
How do I become eligible to use the Live Casino Second Chance Bonus?
Since Live Casino tables have a completely different dynamics than slots and virtual tables, more dedication and play time is required, so the casino makes the Second Chance Bonus available daily. As soon as you go through your deposits wagered on Live tables (including all the winnings generated from those wagers) and reach zero on your casino account, the Bonus will unlock, and the player can claim it on a daily level.  When the Bonus becomes available on your account, the casino will send you a notification, including the details of the terms & conditions.
If you use Live Casino Second Chance Bonus, the amount of the Bonus will depend on the amount that you lost at the Live Dealer table. The more you lose, the higher percentage of Bonus is awarded. To illustrate, let's assume that you lost an amount between $50 and $1000. As you can see, not just any lost amount will qualify you for the Second Chance Bonus – there is a minimum that triggers the reload and the casino will respond by awarding 10 or 15% percent of the lost total. Once again, the overall percentage depends on the online casino.
For higher losses, ranging from $1000 to $5000, the awarded percentage will be 20%, while all lost sums over $5000 will be met by 25%.
The time for claiming and using up your Bonus is, of course, limited and most casinos keep the option open for only a few days, after which the offer expires as well as any amount that was not wagered.
Does it come with wagering requirements?
Live Casino Second Chance Bonus should be regarded as a type of loan, which you pay back by gambling at the casino and wagering a pre-determined amount before you are allowed to withdraw your winnings. The play-through requirement that has to be met is usually the total of the received Bonus and the minimum wager counted towards meeting the wagering requirement is usually 5% of the overall Bonus. This percentage will also vary, depending on the online casino.