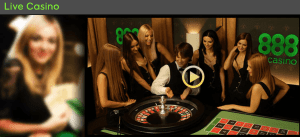 Possibly the best part of the registration process and becoming an online casino member is stepping onto the welcome mat and being greeted with a generous promotional bonus, reserved exclusively for the newcomers. What most of the new players don't realize until actually submitting the first deposit is that each casino's welcome bonus comes with an additional set of terms and conditions that need to be fulfilled before you make any withdrawals. In other words, a lot of people tend to be surprised when they are not showered with money and endless number of free spins which they can collect at any time – in reality, most of the casinos condition their deposit match with a wagering requirement that the players need to meet before claiming their winning.
What are in fact wagering requirements?
In order to protect themselves from the new breed of players known as the bonus hunters, some online casinos have decided to put restrictions to the welcome bonuses in order to make sure the players stick around for a certain amount of time before taking the cash and moving on to a different casino. This, of course, is not the only reason these requirements take place; the casinos also want to give you a chance to try their entire offer, other bonuses and even their loyalty program before checking out. So, in order for the players to make the first withdrawal, they first need to bet a pre-defined amount of money that usually includes the deposit and bonus amount multiplied with a specific number.
How do wagering requirements work?
The amount of money that you need to invest in order to collect depends on the casino, and can range from 10x deposit+bonus to 40x deposit+bonus. To illustrate that with an example, if a casino has 10x requirement for 100% deposit match bonus, the player who submits $10 will have to wager $200 before being able to withdraw.
$10 +100% match = $20 deposit total
$20 x 10 (wagering requirement) = $200
What one needs to be particularly careful about before starting to place bets are the games included in the promotional offer. Some casinos limit the number of games that are eligible; in some cases, not just any wager will go toward meeting the wagering requirement and the casinos will list the specific games that will qualify you. The same goes for the free spins – most of the time, you can use only a certain number of free spins per day on a particular game and any winnings generated during the awarded spins are subject to the wagering requirements as well.  More often than not, slots will count towards meeting the playthrough total while roulette and blackjack will either contribute only partially or not at all.
Do all casinos have wagering requirements?
No. There are in fact casinos out there that are not conditioning your withdrawals in any way. Some casinos, for example, will not throw any money on their players but will have a 10% cashback system that comes completely free from playthrough requirements.
Others have a similar policy, allowing the players to immediately collect the cash won on free spins; while certain casinos allow players to handle the winnings as they please, whether it should be directing them towards other games or transferring them straight back to your account.
Often, the final casino choice will naturally depend on how attractive and generous their welcome bonus is, however, this is not the only factor to be considered. You may eventually realize that the playthrough requirements sometimes look more intimidating than they really are and meeting them turns out to be quite easy. There are a lot of elements that construct a great online casino and with excellent games selection, fast withdrawals and high RTP percentage, wagering requirements can be quite easy to swallow.