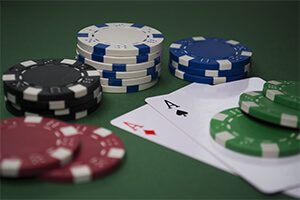 Blackjack is a standard offering at any live casino. It comes as no surprise when we know that it is one of the most popular casino games in the world. One of the main reasons why it is so popular is the fact that players can lower the house edge by applying a proper Blackjack strategy. When you play the game of Blackjack, you play against the dealer. Today, you can join live casino Blackjack tournaments and compete with other players as well. Stay with us to learn how to participate in Live Blackjack tournaments and what the key benefits of it are.
Live Casino Blackjack Tournament Basics
You have probably played Blackjack before. Even if you are familiar with the game rules, you should know that there is a difference between the classic game you can play at a virtual or live dealer table and a tournament on it. First of all, in tournaments, you don't complete only with the dealer, you compete with other players as well. The tournament is played through a set number of rounds and every player has the same bankroll. There are several types of Blackjack tournaments we will explain later in the article.
When joining a Blackjack tournament, your main goal is to have more chips than other competitors and the dealer. While using the basic strategy is the most important when playing the classic game of Blackjack, in tournaments, you will sometimes have to modify it and learn how to play better than other participants. To join a Live Blackjack tournament, you are required to pay an entry fee. In return, you get chips you will use instead of real money.
Types of Blackjack Tournaments
Blackjack Tournaments can differ in formats. For instance, in Blackjack Elimination Tournaments, the players who do not perform well get eliminated from round to round. Sometimes, they can be allowed to re-buy and get back to the tournament, but this is not always an option. In Non-Elimination Tournaments, you should do your best to win most chips and those participants with a lower amount of chips are not eliminated.
Another type of Blackjack tournaments are Sit 'N' Go Tournaments that can be joined by 6 players. This is probably the most popular format of Blackjack tournaments as they continue as long as new players join them. There are also Freeroll Blackjack Tournaments you can join with no fee needed. What's great about all Blackjack tournaments is the fact that you can win real money prizes.
Benefits of Taking Part in Live Blackjack Tournaments
Playing Live Blackjack comes with multiple benefits and the same goes for Live Blackjack tournaments. You can join them from the comfort of your home and enjoy some real casino action. When playing from your home, there will be no distractions that can result in making bad moves. As long as you choose a reputable online casino to play at, you won't have to worry about the safety of your data or your funds.
As for Live Blackjack tournaments, they provide you with a chance to win bigger prizes than ones you can win in classic Blackjack games. Another great thing about joining a Live Blackjack tournament is that it can be a perfect way to practice for a real tournament held by a land-based casino.
Few More Tips
The truth is that there are not many live casinos offering this form of competition. That's why at some of them you will have to register in advance. To be well prepared to compete with other players you need to master the basic strategy and be ready to diverge from it when it is necessary. Always learn all you should know about the game the tournament is held on and the rules of the particular competition. If you want to learn more about live casino tournaments, read our article where you can find information on prizes and terms as well.