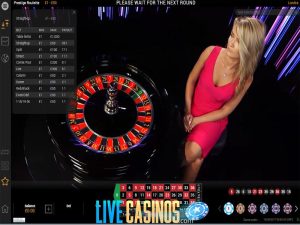 As the online casino business is evolving with new games, new software solutions and fresh content, casino site operators are constantly motivated to introduce bigger, better and more engaging bonuses as parts of their service. Bonuses and promotions are predominantly about slots, free spins and slot challenges but as the live casino community is getting bigger and needier, websites have come to an idea to expand their bonus programs and include live dealer games into favorable incentives. Great idea, right?
It's not at every online casino that you can find bonuses oriented towards live dealer tables. So far, most major casino brands have joined the trend of offering their players the possibility to take part in live casino tournaments. Some bonuses are focused on blackjack, while others rely on roulette, but in most cases they are conceived as promotional tournaments with cash rewards for the taking. 
How do Live Casino Tournaments Work?
Live casino tournaments have a rather simple premise, and every lover of live dealer games can easily take part, as long as they have a valid casino account funded with real money. Live casino tournaments aren't offered to new gamblers and casino members that have just registered an account. In most cases they are offered in a promotional format that is time sensitive and accepts only players who have made deposits and wagered real money before at that specific casino. 
A typical live dealer tournament looks like this: the casino announces the offer that lasts a week or maybe two weeks, has a specific prize pool and requires the players to opt in on the promotions page to enter the tournament. During the promotional period the casino will keep track of your live casino activities and award a certain number of winners with a share of the total prize pool at the end of the campaign.
Now, different casinos will require different activities from players in order to determine the winners. Some will award the top 100 players with the highest turnover on live casino games with a share of the cash. Others will set up a points system and give out points for every specific amount wagered, then give cash to players with the biggest number of points collected. Players who qualify to receive a cash money prize will either receive email notifications about their position on the leaderboard or have the possibility to check the table themselves on the promotions page. The tournaments may include specific games such as casino's private or exclusive blackjack tables, or one particular roulette table from a certain provider. They can also include the entire platform of live dealer games in which case the players can take their pick among blackjack, roulette, poker and baccarat games hosted by real dealers and do their best meeting the promotion's requirements. 
To sum up the proceedings, most tournaments in live casino sections come down to three steps: opting-in to the tournament, playing at one's favorite live tables, and then keeping an eye on the leaderboard. 
Prizes and Terms
The prizes given in live casino tournaments are dependent on the total prize pool of the promotion. The size of the prize pool and individual cash rewards differs from one casino to the next. The size of the individual rewards may also depend on the number of awarded players. If there are only ten winners in total, then the prize pool is divided into bigger portions. If the promo rewards 100 participants then some will receive smaller cash bonuses as opposed to top positions on the leaderboard who will scoop the biggest prizes. 
What is characteristic of the cash rewards is that they are automatically credited to the players account as cash, not as bonus funds. That means they are free of any wagering requirements and don't need to be converted into real money by wagering the amount added to the separate bonus balance. To obtain one of the cash prizes the live casino tournament participants need to read the terms, make deposits as required, place real money bets only and pay attention to bets that are excluded from the promotion for some reason (for example, bets that cover more than 70% of the layout of the roulette table). Live casino tournaments are making live dealer casino an even better experience than it was before, so if you want an opportunity to get to some cold hard cash while playing at your preferred live tables, that's just the way to do it.