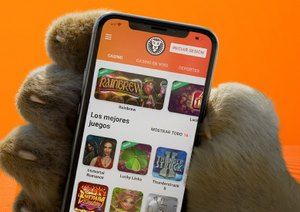 Good news for live casino players in Spain and India!
LeoVegas has prepared some fantastic deals for you.
Update for Spanish Market
LeoVegas has gone live in Spain with LeoVegas.es, after securing the licence last year.
The operator said it strived to position itself as the top mobile option in the market, as it switched focus from offline to online.
Now in accordance with the new regulations released by the Spanish gambling regulator Dirección General de Ordenación del Juego (DGOJ), new Welcome Offers for LeoVegams Casino, Live Casino, and Sportsbook will be available.
The new offers are scheduled to go live on the 15th of January, 2020.
At LeoVegas, the real-money online Live Casino bonuses give you the opportunity to play an extensive list of live dealer titles.
If you are a new player residing in Spain, you will be given a chance to make up to €200 winnings on your first bet. There is a 50x wagering requirement for live casino.
Once you have made your first deposit, you'll have 72 hours to sign so you can receive the 100% bonus.
India Market Update
Indian players will be able to enjoy some new welcome bonuses, too.
The new offer will go live on the 16th of January 2020 at 12.00 PM CET and, with them, the new players will be able to take them up on 3 types of Welcome Offer:
Deposit 1 – 100% up to 20,000 INR
E.g. Deposit 1,000 INR – Wager 30,000 INR – Get 1,000 INR
Deposit 2 – 50% up to 20,000 INR
E.g. Deposit 1,000 INR – Wager 15,000 INR – Get 500 INR
Deposit 3 – 25% up to 40,000 INR
E.g. Deposit 1,000 INR – Wager 7,500 INR – Get 250 INR
…..
Bear in mind that casino bonus promotions are subject to their terms and conditions.
If you would like to get more information, make sure to visit their official site.
And remember, have fun playing!