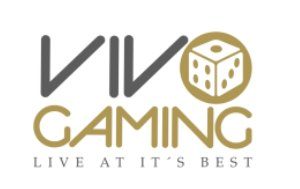 Patagonia Entertainment has announced its latest content deal with Vivo Gaming and their live casino titles.
Latin America-focused Patagonia will integrate a fantastic selection of Live Dealer titles on its iGaming platform and therefore continue to grow in the market.
What's In the Deal?
Under the terms of the agreements, Patagonia's clients will gain access to Vivo Gaming's market leading interactive Live Dealer Games. Live Roulette, Baccarat, Blackjack and Live Dedicated tables will be delivered from four studios situated at various locations worldwide. All games are on all new HTML5 3.0 responsive game version.
Patagonia Entertainment's Pedro B commented on the collaboration.
 "Vivo Gaming's Live Casino offering is outstanding and integrating the content will in-rich our platform. Live games will help us continue to grow throughout Latam."
Vivo's dealers are highly praised among customers for engaging players in "a fun, enjoyable, and personal fashion, facilitating the thrill of playing in a real casino from the comfort of your personal surrounding". Each game is a fantastic addition to Patagonia portfolio and players will definitely enjoy them. The roulette table games from Vivo support simultaneous play for any number of players, but with a variety of table limits to fit the requirements of each client's operation.
Blackjack Leads the Way
Blackjack is the only game featuring full interaction between the players and the dealer, as well as between players themselves. Vivo had mastered the time needed for each stage of play so players have the exact amount of time to decide upon their decisions without interrupting the flow of the game.
Leo Tinoco, VP for Vivo Gaming said: "We strongly believe this partnership will change Vivo Gaming's presence in several LATAM markets, and then move towards other markets as we continuously work together to deliver the latest generation Live Dealer content in the most reliable way possible. Seeing these two companies working together will definitely be a plus for both operators and players."
Not long ago, Vivo Gaming scooped a similar agreement deal with InBet Games. Their live streaming content including European roulette, live roulette, baccarat, craps, Sic Bo, blackjack, Dragon Tiger, poker and more, became available to InBet online casino partners. The white-label platform now offers more than 600 slots, casino, betting and lottery games.
Pavel Korolev, business development director for Inbet Games, commented: "We are very pleased with the deal we have made with Vivo Gaming, as it will augment the capacity of our white-label platform to bring on a world-class live betting experience."