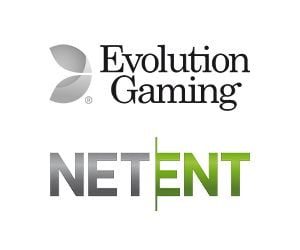 NetEnt has announced that it has received an acquisition offer by Evolution Gaming. The company's board of directors unanimously recommends accepting it.
An Offer They Can't Refuse
Previously, Evolution Gaming Group AB has announced it is pursuing a $2.3 billion deal to acquire all Netent shares.
Now, Stockholm-listed online casino games developer NetEnt AB shareholders indicated that they will approve the offer.
The offer represents a premium of 43% with respect to NetEnt's closing price last Tuesday. With this, Evolution Gaming can become the owner of shares representing over 90% of the total number of outstanding shares.
The acceptance period is scheduled to start around the 17th of August and end around the 26th of October.
Therefore, in a couple of months, the two currently leading software developers will become one. 
Reasons Behind The Proposal
The two companies suggested that the merger would propel them to a leading role in the US online casino market.
Jens von Bahr, chairman of Evolution, spoke about this in the following statement. 
"This strategic deal marks a significant step towards Evolution's long-term vision of becoming the global market leader."
Joining forces with the first-class slot provider will enable them to serve a growing customer base.
Furthermore, the chairman commented on NetEnt's established US positioning combined with Evolution's existing US studios. 
This will put them in "a favorable position to capitalize on the ongoing regulation in North America."
Mathias Hedlund, chairman of NetEnt, further explained this in his statement. 
"Recently, NetEnt has vastly improved its tech and product development capabilities and thereby its growth prospects." At the same time, it's reaching a strong position within the US states that have opened up for online casino.
"With this deal, there are unique possibilities to shape a leading global B2B provider of online casino." They are "taking advantage of the market development with continued digitalization and strong growth, especially in North America."
According to him, the union will create "a company well-positioned to take significant market shares." 
"Through this transaction, a new chapter in the development of more entertaining online casino begins." And, the NetEnt chairman adds, it is "in the best interest of players, operators, employees and shareholders."