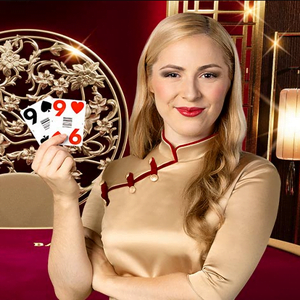 For the software provider Ezugi, baccarat has long been one of its most prominent casino products. Highlighted by the company's high presence in Asia, the popular casino card game is available on Ezugi casinos in several variants.
Recently, all of them received an update. More specifically, new studios were constructed to give Ezugi baccarat games a fresh look, and the user interface has been upgraded to look and feel better than ever before.
State-of-the-Art Baccarat Studio
After a lot of time in development, the new studio went live on October 19, 2023. According to Ezugi press releases, the studio is now live, streaming a range of world-class live dealer Baccarat games to online players in multiple markets.
As far as live casino software providers go, Ezugi boasts an exceptionally impressive portfolio of different baccarat games. However, not all of them will be immediately available with the new look. According to Chief Product Officer Fredrik Bjurle, the new studio will stream the following games:
It is unclear whether other Ezugi-made baccarat products such as Super 6 Baccarat and Dragon Bonus Baccarat will receive the same changes. What is clear, however, is that the new facelift means that these titles will look better than ever.
New UI and Other Changes
The company has also stated that the UI of their games, which is shared by almost all Ezugi releases, will be revamped and improved. The new UI rollout starts in tandem with the new baccarat studios, which means Ezugi baccarat games are the first to benefit from the improved interface. The UI integrates several major enhancements, focusing on quality-of-life features for players.
Bjurle continued  the press release by noting:
"Everything has been carefully crafted to offer the very best for our legions of valued Baccarat players – and for the many new players we look forward to welcoming."