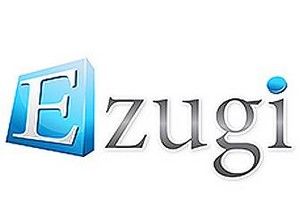 The provider of casino solutions Ezugi will soon be launching its new live dealer product called Jackpot Roulette.
The new game will be powered by Blue Ribbon Software.
And, it's going to be rolled out to the company's partners and players, bringing along quite achievable jackpots.
New Level of Excitement
Blue Ribbon produces advanced jackpot-based games that contain huge marketing potential and high user retention rates. 
Progressive jackpots are hugely popular with players everywhere and provide a great way to boost engagement.
Operator specific jackpots are easily customizable and can suit any requirements. The operators can seed private casino jackpots to motivate player participation.
Customers of Ezugi will be able to structure jackpots through a number of key scenarios.
These can be time-driven (hourly, daily, weekly, etc) or event-driven drops, single and multi-level jackpots. Moreover, there are local community or even achievement-based awards. All of them have been designed to give maximum benefits to promotional campaign activities for the operator.
Official Comments
Chief Commercial Officer of Ezugi, Ben Zairi, commented on the upcoming rollout.
"The past year for Ezugi was all about enriching our offering and elevating our services."
Previously, they've focused on "state-of-the-art studio facilities, cutting-edge game interface, certificates & licenses from top regulated markets, unique new Asian content." So, now it was time for them to improve their retention & marketing tools. 
"BlueRibbon was a natural choice for us, mainly because their software is customisable," Zairi says. It allows operators to manage and control campaigns according to their understanding of the market. Also, it's tailored to fit their marketing budget.
"This flexibility fits Ezugi philosophy to provide customised services. 
I am also pleased to announce the launch of our first-ever network campaign this summer, fully sponsored by Ezugi."
Amir Askarov, CEO of BlueRibbon, commended Ezugi for being among leading live casino providers and teaming up with the company. 
The partnership will "strengthen our product offering not just with operators and platforms but also with leading content suppliers." 
After all, both companies are looking to enhance their product with a bespoke gamification layer. This will "differentiate their offering and better engage with players."