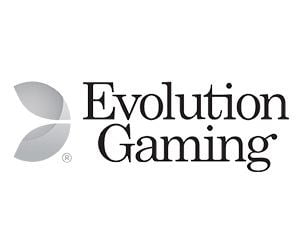 When it comes to Live Dealer gaming, Evolution is one of the leaders in the industry, offering a fantastic live Blackjack game that offers a unique additional bet that cannot be found with other games of this format. The latest enhancement to the game allows multiple players to join the game and Bet Behind any of the players that are currently seated at the table. This not only increased revenue for licensed online casinos, but also provides additional players wit the live blackjack action presented.
During some peak times, live dealer player may not always find a seat at their favourite tables, forcing them to observe and not play. With this new Bet Behind option, those in Evolution powered live dealer casinos can now bet behind as they wait for an opening at the table. In addition, all of the current players enjoying the game can also bet behind any other seat at the table.
This new Bet Behind feature is now offered with all of the Green Live Dealer Blackjack games, offering a new way to enjoy the game if sitting in is not possible. Not only does this present another way to bet on the game, but it is also a great way for new live dealer players to be introduced to the game before they even take a seat. This is a revolutionary betting form that is not offered with any other software at this time, so Evolution once again jumps ahead of competitors by offering this unique betting scheme.
The great benefit for the Bet Behind option is the ability to place bets on players who seem to be in winning streaks at the table. As a result, the betting range at the table is increased and there are additional chances to collect real money payouts. While Bet Behind is often used by those waiting for a seat, it is becoming more and more popular amongst players who are already seated and wish to bet on another player that may be having better luck at the table.
See a full listing here of Evolution Gaming Powered live dealer casinos that have been tested and reviewed by LiveCasinos.com.