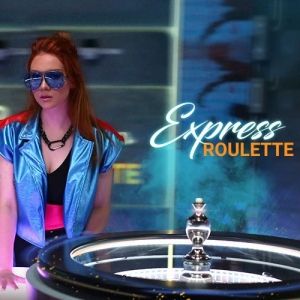 BetConstruct has introduced a new twist to its express version – two roulettes working simultaneously enabling operators to accept double bets. 
Doubling the Fun
The game offers an x1000+ payoff in case of corresponding results at 2 roulette tables. This peculiarity is sure to pique the interest of players and increase their base, helping their partners' businesses flourish.
With its impressive features, Express Roulette has all the luck to become a beloved entertainment. The Favorite Bets feature gives players an opportunity to create their own in-time and out-of-time bet combinations and save them. The Autoplay button opens a window for activating the automatic betting mode. Also, there is a possibility to view the results of all games played on the Bet History board. 
Fostering innovation in its Live Casino, BetConstruct added Aurum Roulette which is compatible with other standard roulette games of the provider. This remarkable feature increases betting opportunities for players. Furthermore, it enables operators to benefit from the offer by receiving many side bets alongside the standard wagers.
More Updates
BetConstruct has also enabled its Live Roulette for Betshop Operations. The desktop application Betshop Client is intended for cashiers to serve players, accepting and paying bets, registering clients, and more. In addition to Keno and Bet-on Poker, the system now offers Roulette with a quick and well-made bet placement process. 
BetConstruct has done its best to develop certain algorithms to integrate all the markets of the game in the Betshop. This opens up wide opportunities for land-based operators and Live Roulette is a perfect solution for them. 
As for the interface, it allows for live streaming of the actual gameplay at BetConstruct's Live studio with the dealer.
This attracts more Betshop players via showing the game and helps operators accept more bets via a single tool. Anonymous bets and secure data, along with the high-speed bet placement capability fuel players' engagement, hence expanding operators' businesses.