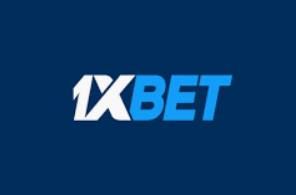 Russian Betting Company 1xBet continues to collect nominations and awards at the most important iGaming events all around the world.
This time, it's at the largest gathering of iGaming professionals in India – Spice Awards (Strategic Platform for iGaming Conference & Exhibition).
1xBet is Spicing It Up
1xBet is getting recognition with nominations for two awards. The firm is competing in the "Technology Provider of the Year" and "Affiliate Platform of the Year" categories.
This year marks the third edition of SPiCE India. The event will be held at the Goa Marriott Resort & Spa from 25th – 27th March 2020. And the awards ceremony is taking take place on the last day of this iGaming event.
A panel of eight judges, who are some of the top-notch iGaming professionals, will choose the winners for each category. SPiCE India is the biggest event in iGaming industry in the Indian subcontinent. This is why gaining recognition in such a fast-growing region can be of great importance to any operator.
Scooping Not Only Nominations But Awards, Too
It was in 2007 that 1xBet entered the international iGaming scene. Throughout the years, its main focus remained innovation of its products. This was so that their users and partners can enjoy the best possible platform.
Last month, 1xBet received a total of six nominations for different categories at the International Gaming Awards. This year's IGA awards took place in London at the Savoy Hotel.
These nominations included Sports Betting Operator of the Year as well as Mobile Operator of the Year. Additionally, there was eSports Betting Software of the Year, Online Gaming Operator of the Year and In-Play Sports Betting Company. The last category was, of course, the Sports Betting Platform of the Year, which they won.
This is why new nominations for the SPiCE India 2020 Awards comes as no surprise.  This also confirms that 1xBet is heading in the right direction will continue delivering the best services to its partners.
Another popular operator that was also nominated for a SPiCE award was BetGames.TV. They will have the chance of getting the coveted Poker Operator of the Year title.