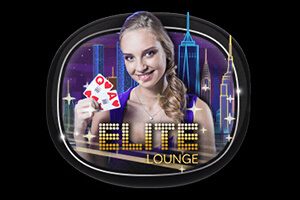 Private tables are sections of online live casinos where players can enjoy their favourite live dealer games on their own. That practically means that no one will disturb you while playing a hand of Blackjack or place bets on your lucky numbers at a Roulette table. What's more, the live dealer will be fully focused on you. Playing at private live dealer tables has multiple advantages, so stay with us to learn more about this unique gaming experience and where you can enjoy it.
Advantages of Playing at Private Live Dealer Tables
We have already mentioned one of the biggest advantages of playing at private tables. It is privacy you are granted. It is all about exclusivity with this type of live dealer tables with only one player being able to join them at a time while all others will be excluded. These tables can make up a standalone subsection of the Live Casino department of a gaming venue or you can find them along with other tables.
They are sometimes referred to as VIP tables. Typically, they come with a higher betting range. Access to them may be restricted to those players who have a certain sum in their casino accounts thus preventing the majority of players to join them. Private tables are typically branded by the casino that offers them and provide high rollers with a tailored gaming experience.
Casinos Offering Private Live Dealer Tables
The first private tables available at online live casinos were powered by Evolution Gaming. Today, you can find those provided by other gaming companies such as NetEnt and Playtech. Players can enjoy Blackjack, Roulette and Baccarat at these exclusive tables.
888casino – Elite Lounge
The 888casino Elite Live Lounge offers one Roulette and five Blackjack tables. The private room is designed to cater to the casino's "most valued" members and provide them with 5-star service. It includes highly professional dealers and "breath-taking" views. The lounge is open 12 hours a day and offers exclusive elite promotions and extra high betting limits. For instance, if you want to play Ruby Roulette you will have to place a minimum bet of £10 per round, Opal Blackjack and Pearl Blackjack require a £25 minimum bet while to play Sapphire Blackjack you will have to wager £250 or more per round.
888casino also offers a range of Super VIP tables powered by Evolution Gaming. They include Salon Privé Roulette, Salon Privé Blackjack and Salon Privé Baccarat. All tables are branded and accept bets from £100 to £15,000.
LeoVegas – Chambre Séparée
Chambre Séparée at LeoVegas has 15 live dealer tables on offer. Using a French term meaning a separate room, LeoVegas provides their players with private space where they can expect a personal approach at Evolution-powered tables. Some of the games you can play here include Celebrity Blackjack Party, Live Roulette, Sports Blackjack and Silent Blackjack. Betting starts at €0.50 and can go all the way up to €10,000 depending on the table you opt for.
You can join LeoVegas private tables on your desktop or mobile device and enjoy the action broadcast in HD quality. Players who join these tables can also make use of tailored promotions along with a welcome bonus upon registration.
William Hill – Private Tables
William Hill jumped on the bandwagon by adding Evolution tables to their Live Casino section. In October 2018, eight new Live Blackjack tables were added to the casino portfolio along with one Roulette table. All the tables are branded and players can join them at a minimum bet of £3 or £5. This allows players who prefer playing at lower bets enjoy a genuine casino experience in privacy as well.
Mr Green – Exclusive Tables
Mr Green offers 16 private branded tables powered by Evolution Gaming and NetEnt. What makes them attractive is definitely a betting range. For instance, Mr Green VIP Roulette table accepts wager going up to £100,000 per round. The latest addition to Mr Green Live Casino is a range of Live Beyond Live tables powered by NetEnt. With a total of five different tables, this subsection of the casino offers Blackjack and Roulette in a dedicated environment where players can move around and watch the action taking place at them. They will meet Mr Green himself who also moves around the tables. Although these tables will not provide you with privacy while playing your favourite live dealer game, we have to mention them as they really take the gameplay to the next level.