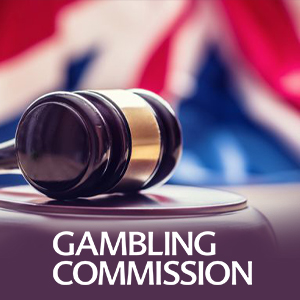 Two months after the UK Gambling Commission announced a major review of its Gambling Act, the changes are still not in full effect. After several leaks and drafts, however, it seems we finally have some insight into the changes and new additions.
Let's take a look at the UK Gambling Act review white paper from 2023 and see how it will affect UK-based live casino players moving forward.
Increased Checks and Support
Lucy Frazer, secretary of state for the Department of Culture, Media and Sport, outlined five key points of the latest Gambling Act review. The Act's white paper has finally been released on April 24, 2023, with concrete information on the upcoming review.
Some of the most important highlights of the white paper include:
Protections for vulnerable groups – For example, players who lose £1,000 within 24 hours will be subject to stricter control by operators. Similarly, casinos will have to monitor players who lose more than £125 each month, or £500 per year.
Lower limits – Some proposals aim to limit bets on slot machines to £2-15. Moreover, lower limits are to be enforced for new accounts and players under the age of 25.
The balance between players and operators – Operators will seemingly have to contribute towards funding research for things like problem gambling prevention.
Reduced restrictions for land-based gaming – For example, Brick-and-mortar casinos will now be able to offer sports betting on their premises.
A review of "intensifying features" that increase risk – Essentially, modern casino games are increasingly volatile, and the Commission may consider limiting high-risk wagering
How Will This Affect UK Live Casinos?
For now, the most impactful proposals seem to target slots more than live dealer games. However, we can't know for sure what the final Gambling Act review will look like.
For starters, bonuses that reward returning and VIP customers may receive a limit of some kind. The UK Gambling Commission already has established limitations on things like welcome bonuses, so such measures would not be without precedent.
Similarly, the paper mentions volatility and risk, albeit quite Vaguely. In the world of online slots, UK players are not allowed to "purchase" features and trigger them by paying a lump upfront cost. We may see similar measures implemented to curtail the growing volatility of new casino games.
Beyond that, most regulations will affect operators more than players.
Make sure to keep up with news from the casino industry for any future changes or additions.