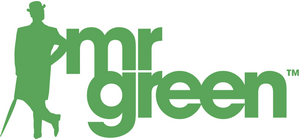 A little bird told us there is a quick promo deal at Mr Green Casino taking place right now!
What are you waiting for?
The campaign will only last for three days in total, and it is already running!
It began yesterday, on the 16th of September 2019, and will finish tomorrow, on the 18th at 23:59 CEST. That means you have a bit more than 24 hours to jump right in.
The prize pool is waiting for you. Take the plunge!
Time to Learn to Swim
The game of the month is Live Monopoly. Created by the revolutionary and ground-breaking Evolution Gaming, the game is a mixture of tradition and modern Evolution technology.
It is time to roll the dice. All you need to do is place a bet of at least €5 on any segment of the Monopoly Live wheel. End up among the top 20 players of the round, and you will benefit from significant cash rewards!
By collecting as many leaderboard points as possible, you enhance your chances of ending up near the top of the board of champions. Wouldn't you want that?
Are You Ready to Spend Some Moolah?
If you succeed in reaching the top, you will win a share of the €2,500 prize pool. Here is how the awards will be distributed:
1st Place: €750
2nd Place: €500
3rd Place: €375
4th Place: €250
5th Place: €125
6th – 10th Place: €50
11th – 20th Place: €25
The leaderboard points are won in the following manner:
Leaderboard points = Winning bet multiplied by Winning Segment divided by 10.
Let us clarify that for you.
If you bet €5 on the '10' segment of the Monopoly Live Wheel and win, your €50 return will be divided by 10. That makes it 5 leaderboard points.