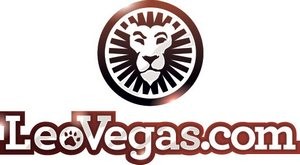 The esteemed live casino operator LeoVegas just entered a new deal with Mediacle for marketing consultancy services.
The deal mostly focuses on the casino version, offering new marketing tools which will help LeoVegas solidify its position as the leader in the existing markets and expanding into new ones by bringing forward the content to new audiences.
No Rest for the Workaholics
LeoVegas constantly seeks to improve the quality of the offer players find within the casino.
Hence, uniting forces with marketing professionals to implement better strategies was more than a reasonable move. The digital marketing agency Mediacle is expected to boost LeoVegas in the markets where the popular live casino is a relatively fresh newcomer, including Spain.
Mediacle is delighted about the prospects of collaborating with LeoVegas. CEO of the agency Santosh Jain released a statement in which he highlighted the priorities of the agency will be helping LeoVegas grow at a faster pace in target markets.
He also added that the addition of LeoVegas to its long list of collaborators is a true testament to the agency's high quality services, as LeoVegas is considered one of the best online and live casinos in the global industry.
Mediacle digital marketing agency currently provides top-class services and support to a host of B2C companies in the iGaming sphere. From now on, LeoVegas will have exclusive access to all the services provided, including localisation and marketing consultancy.
Sky is the Limit
Only a couple of weeks ago, LeoVegas had a change of heart and decided to depart from the thriving Switzerland.
Despite considerable profits that the company generated there, the decision to leave and focus on other markets came as a shock to many. However, it is final. Instead, LeoVegas aims to solidify itself in the growing market in Spain, as well as expand into Brazil, Chile, and Peru.