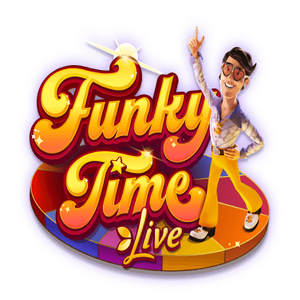 In a recent YouTube video, Evolution's Chief Product Officer Todd Haushalter went over what we can expect from the company for the rest of the year.
As any live casino enthusiast probably knows by now, Evolution releases tend to define the industry's direction. The company earned its industry-leading position by changing the entire live casino landscape several times over. As such, knowing what to expect from them is interesting info.
Here's what the video revealed.
Upcoming Live Casino Games
For starters, the video lists several major live casino releases that we'll see throughout 2023:
Funky Time – The highly anticipated sequel to the revolutionary Crazy Time, Funky Time is the first of these games to be released. It's already live, so you can find our in-depth review of the game here.
Lightning Lotto – The next game to receive the 'lightning' treatment will be a lottery-like title with a ball-drawing drum machine. Click here to check out our preview and first impressions of Lightning Lotto.
XXXTreme Lightning Baccarat – Lightning Baccarat will also get a sort of sequel, just like Lightning Roulette did a few months back. The new version promises bigger rewards, more volatility, and more excitement than ever before.
Gonzo's Treasure Map – A new and improved version of the poorly-performing Gonzo's Treasure Hunt.
Gold Vault Roulette – Another "roulette with multipliers" type of game with lower volatility than the acclaimed Lightning Roulette. It seems to be a revamped version of Gold Bar Roulette.
Prosperity Tree Baccarat – Similarly, baccarat will receive a new table with multipliers but lower volatility than the Lightning version.
Crazy Pachinko – Crazy Time's success spawned a spin-off dubbed Crazy Coin Flip based on one of the bonus games. Well, the Pachinko bonus game will also receive a 'standalone' version.
Red Door Roulette – Another innovative roulette table with exciting bonus features lifted from Crazy Time. You can find our preview of Red Door Roulette here.
Other Announcements
Besides the live casino games above, the video also talks about a few other things. Firstly, the Evolution lobby will receive an overhaul that will make it more user-friendly than ever before. Good thing, too, considering just how huge the portfolio has swelled up to become.
Moreover, Todd briefly hinted at new and exciting things related to Video Poker. It seems they'll make something like Live Slots, but instead combining video poker with live dealer elements.
It seems we're in for an exciting year. Stay tuned with LiveCasinos.com for more news and announcements from the world of live dealer gaming!