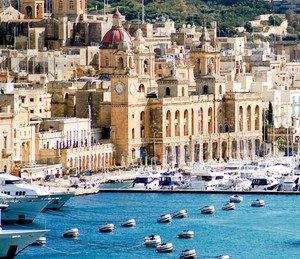 Live dealer games and technology provider Authentic Gaming has expanded to a new office space on the seafront of Malta. The new space, situated in the town of Sliema, was necessary to accommodate the supplier's tremendous growth.
The Need For New Space
The Authentic Gaming company was founded back in 2015 and initially had only three employees. Since they have always been innovative and delivered the best possible experience to its customers, the company has gone from three to thirty designers, developers, engineers and technicians today.
The number of online dealers and presenters also increased and a bigger office space was necessary. Since they outgrew their headquarters, they moved into a new studio of 400 square meters, boasting a stunning location situated on the seafront in the bustling town of Sliema.
This innovative live casino supplier is delighted to take up residence in the new office and will continue to provide the best offering to its customers. Their live tables are broadcasted from the floors of luxurious Resort & Casinos around the world. The croupiers and floor managers have extensive experience while the tables and wheels are of the highest quality.
Their games are livestreamed by the highest-quality HD cameras and delivered to players on all devices. All this combined with player driven functionality and responsive gambling, creates exceptional live table experience. The new space can only give them opportunity to work harder and better.
The Rapid Rise
The CEO of Authentic Gaming, Jonas Delin explained that the company experienced a tremendous success and a rapid rise over a short period of time.
The new space only represents the scale and scope of the business as it is today, and they plan to continue to expand further by signing new deals with operators. Authentic Gaming hopes it will enhance the product and service offering and properly execute the growth plan.
Just last month, Authentic Gaming has launched brand new live dealer format as a next step in their product diversification plan. Casino Floor Live Studio is located at the heart of the busy floor of a land-based casino and is being live streamed from the most attractive and luxurious land-based casino locations. This innovative format has already gained huge popularity since it combines the unique sound and picture of a real casino and the consistency and speed only online live casino can offer.
The company also made several agreements with casinos in Romania, Georgia, Italy and Denmark in the last couple of months to integrate its ground-breaking Authentic Roulette and additional product suite to their portfolio. Since this live dealer specialist is constantly working on new products and new deals, we'll just have to wait and see what is next.