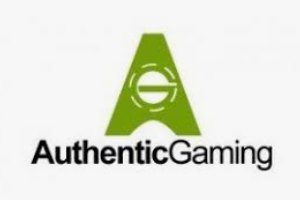 Authentic Gaming has announced it has appointed Dan Morrison as a new head of sales.
As of now, Morrison will be in charge of generating new business leads.
The Impressions
Magdalena Podhorska-Okolow, CCO of Authentic Gaming, commented on the latest addition to the team:
"I am delighted to welcome Dan to the team and for him to play an instrumental role in making more operators aware of Authentic Gaming and the unique and hugely popular live roulette games that we offer.
Dan has an incredible track record in business development and sales, not least through founding two organisations of his own, and I believe he will be an incredible asset and key player in driving the Authentic Gaming business to new heights."
Morrison said that joining Authentic Gaming represents a great honour for him and he will strive to use his "experience and expertise to ensure its incredible live roulette games are integrated into more operator game portfolios than ever before".
Little Bit of His Background
Morrison, founded ConversionBet, a dedicated acquisition and conversion platform developed specifically for online gambling operators.
After founding Conversion bet and before joining Authentic Gaming, Morrison was also a managing director for iConvert, a behavioural SaaS online conversion platform. This platform is designed to help online operators deliver contextually relevant marketing to their customers.
He has also worked at SaleCycle, Digisec Media and Novatech. All of this makes up quite an impressive resume.
More from Authentic
Authentic is continuing to strengthen its team by hiring new people, which started this year. In June this year, the company appointed new Head of Account Management.
In other, more recent news, Authentic Gaming bought LeoVegas' live dealer arm Genting. The deal was worth around €15m, and it represents a huge step for the operator.