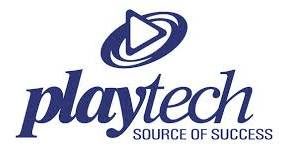 Jason Ader, aggressive activist investor, has been quietly buying large portions of Playtech shares in the last couple of weeks through his hedge fund and has acquired nearly 5% in the gambling technology group Playtech Plc.
According to reports, Ader's New York-based Springowl Asset Management hedge fund accumulated a $100 million stake in Playtech, which gives Ader a %5 stake in the company.
This stake gives him the opportunity to push Playtech to asset disposals or a sale of the company although the initial focus is understood to be challenging corporate governance to undertake major structural changes.
Playtech Underperforming
Playtech has been recently hit with Asian market restrictions and a changing European regulatory environment.
The share price declined almost 50% over the last year and Playetch reported a 38% year-on-year drop in adjusted net profit on a constant currency basis to €83.3 million in the first half. Earnings also dropped 13% to €145 million. It is certain that Playtech needs a change and Ader criticized the manner in which the company is led.
He told The Times that company needs to "improve its reputation, governance and stock price", adding that he is looking forward to "continue a dialogue" with its board.
Ader is also concerned about re-electing Alan Jackson as a chairman since he received a significant salary bump last month despite company's problems. Playtech also appointed Susan Ball, previously chief financial officer of Unibet Group, as a non-executive director in July.
Ader Keeps Pushing
The involvement of company's founder, Teddy Sagi, Israeli billionaire, remains uncertain since he sold most of his shares and now holds only 6.3% of the company.
The timing for Ader's interference is interesting given the Playtech business performance has hit a low mark recently. The interesting thing is the company recently expressed its interest in entering the US online gambling market and pursuing a New Jersey license to enter its interstate online market.
In the last couple of years, Ader has had his hands into various corporate restructures.
He contributed to The Stars Group rejecting takeover bids by its former CEO David Baazov. He also played a significant role in the sale of bwin.party entertainment to GVC Holdings in 2015.