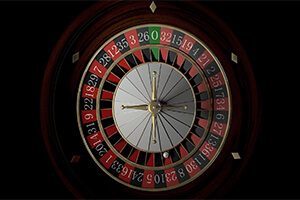 As an avid live casino player, you are probably looking for ways to minimise the house edge. You know that you can do it by applying a proper game strategy. But, at the same time, you are aware of the fact that luck plays an important role when it comes to casino games. In this article, we will discuss so-called advantage play methods and if they can help you while playing at live dealer tables.
What Is Advantage Play?
Advantage play is a collective term used for different techniques or methods used in table games. They include card counting in Blackjack and wheel clocking in Roulette, to name a few. Some of these methods are legal while others are considered cheating. However, none of them is welcomed by casinos and you have to be careful if you want to use them.
Gamblers use advantage play methods in brick-and-mortar casinos. Since live dealer games are streamed in real time from land-based casinos and studios, one would think that these methods can be to live versions of table games as well. Keep reading to find out if it is true.
Card Counting
This is one of the most popular techniques when it comes to Blackjack. We have already covered it and provided you with 10 general card counting tips. Yet, if you want to use it at a live casino, you should bear in mind that card counting may not work for you. The main obstacle when it comes to this Blackjack technique is deck penetration which can affect the accuracy of your count.
Card counting is based on the total number of decks used in the game of Blackjack. What this practically means? If the game uses 8 decks, the more cards from the shoe are dealt before shuffling the more accurate the count. However, if the dealer deals only half of the shoe, it is 50% deck penetration. You cannot rely on the count with such deck penetration.
Hole Carding
This is another popular method used in Blackjack. It is based on the poor skills of the dealer who reveals hole card values. The problem with hole carding and live casinos is that you can see the game from certain angles only. You can't choose a position where you can see the value of cards like you can in a brick-and-mortar casino. Providers of live casino solutions have made sure that you won't decrease the house edge by catching hole card values.
Wheel Clocking
While Blackjack and Poker are games where players can reduce the house edge by making certain moves according to the proper strategy, it is not the case with Roulette. Some bets can be more favourable to the player than others and playing those with the best odds is all you can do. Over the years, Roulette experts have come up with different cheating methods that would help them beat the game and one of them is wheel clocking.
This technique is based on the physical properties of a Roulette wheel and the way the dealer releases the ball. Wheel clocking is typically done with an electronic device that can predict winning balls based on the previous rounds. Although theoretically, you can use this method at live casinos as they use physical Roulette equipment, you are not near a Roulette wheel to effectively measure its physics. What you can do is to closely watch the action and try to identify dealer signatures and dominant diamonds that can help you guess the winning numbers. However, camera angles can again prevent you from doing it efficiently.
Closing Thoughts
Although you can use advantage play methods at live casinos without worrying that you would get noticed by a pit boss or security cameras, you should think twice before you do it. Mastering all these techniques takes time and as you can see, they may not work for you in the end. Stick to proper strategies and bankroll management to make the most of the time and money you invest in the gameplay.